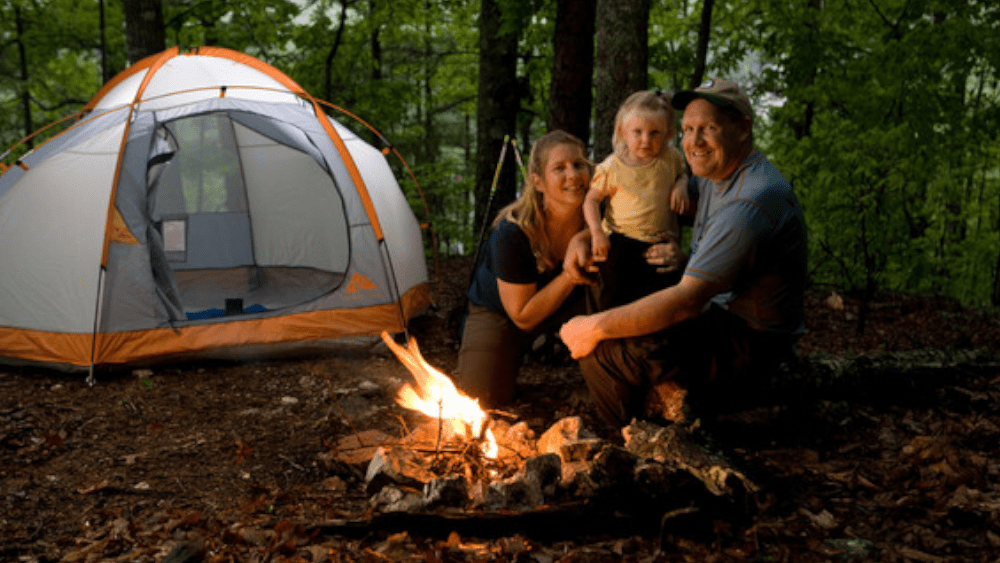 Photo Contributed By: Missouri Department of Conservation
The Missouri Department of Conservation will host a free Camping 101 Workshop at the MDC's Parma Woods Shooting Range near Parkville on Wednesday, June 16, from 6:00 p.m. to 8:00 p.m. In this workshop everyone learns the basic equipment and tips that make camping successful and fun for all ages.
Load up a vehicle with gear and food, drive to a campsite, and you'll find yourself out in the great outdoors – but in an orderly manner. Campsites are usually mowed with level pitches for tents or RVs. Many have toilets and showers. Some offer electricity and fresh water on campsites. Others simply offer a shady spot away from the hustle and bustle to pitch a tent. In either case, it's usually a short walk from the vehicle to the campsite, which makes it easier to carry gear and set up. The MDC staff will discuss what equipment is needed and give tips on activities and a pleasant stay while camping.
Backpacking is a challenging but doable way of camping in the wild and off the beaten track. MDC employees will also report on this outdoor adventure. If you can carry a light tent, sleeping bag, food, water, and a few other necessities on your back, you can backpack the camp. MDC staff provide information on how individuals and families can enjoy an overnight hike in the forest.
The Camping 101 workshop is open to all age groups. Children should be accompanied by adults. Registration is required. To sign up, visit https://short.mdc.mo.gov/ZHg. The MDC's Parma Woods Shooting Range offers outdoor skills courses. Further information on the range can be found at https://short.mdc.mo.gov/ZHM.