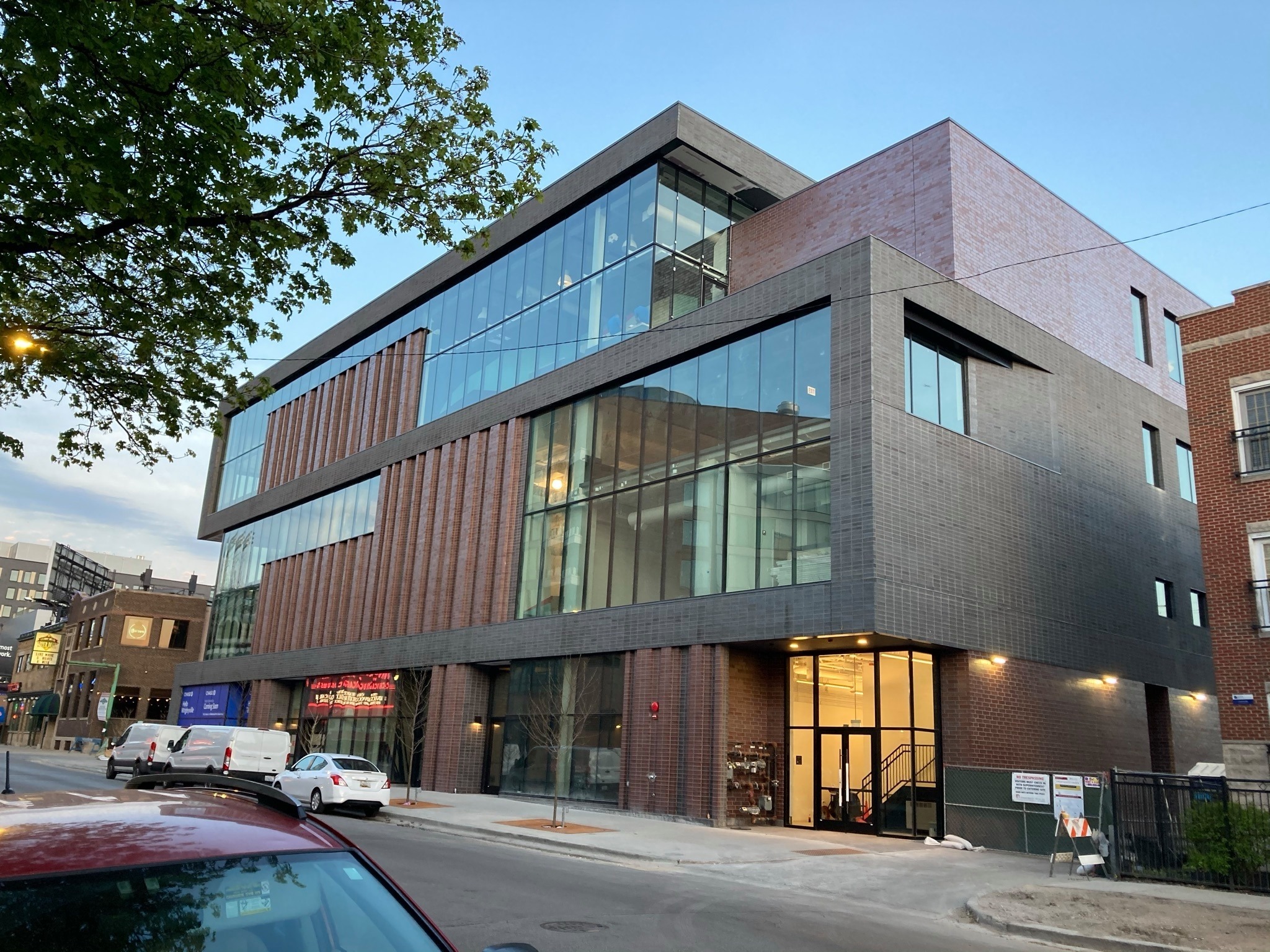 The state-of-the-art climbing facility welcomes all skill levels to enjoy the thrill and challenge of America's hottest new fitness activity
El Cap, one of the nation's largest communities of indoor climbing gyms, announced today that it will open its first Movement facility (formally slated to be Planet Granite) in Chicago in September. This new indoor climbing facility will offer a tailor-made bouldering area, strength and cardio fitness zones, a yoga studio, saunas and a well-stocked equipment store. Best of all, Movement Wrigleyville provides Chicago's adventure seekers with an inviting space to hang out with others who share their passion for climbing, fun, and fitness. It will be located in the Wrigleyville neighborhood of Chicago, just steps from the iconic ballpark.
Movement Wrigleyville opens its doors to the adventurous this September at 1115 W Addison St., across from Wrigley Field. The new facility will cover a huge area of ​​43,000 square meters and feature over 12,000 square meters of climbing walls designed by Walltopia, a world leader in interactive climbing wall installations, for all levels, from beginners to professionals.
Chicago's newest climbing facility will span three stories surrounding a central atrium lit by natural sunshine falling from skylights about 15 meters above. Separate areas for weights, cardio and yoga occupy a separate floor and overlook the multiple climbing areas for a surprisingly open and fluid training environment.
Movement Wrigleyville will host a full range of climbing courses for adults and teenagers, led by a friendly and knowledgeable team of instructors. In addition to climbing, memberships and day tickets include high-quality yoga and group fitness courses. The gym will also have several lounge areas where members can socialize, share their stories, and organize their next adventures.
"Completing Chicago's rich and diverse climbing community is one of the primary goals of our new facility," said Jen Torrent, district director at Movement. "As we are adventurous ourselves, we want to meet and welcome others in our room and offer them support, training and a lot of bouldering fun to master!
To see a conceptual, animated walk-through of Movement Wrigleyville on YouTube, visit:
Movement Wrigleyville opens in early September and is located at 1115 W Addison Street and is convenient to nearby transportation hubs. Movement's second gym in Chicago in Lincoln Park is slated to open this fall.
For more information and to sign up for news and opening promotions, visit:
Advertising. Scroll to read on.
On social media:
Facebook: https://www.facebook.com/movementgymschicago/
Instagram: https://www.instagram.com/movementgymschicago/
About El Cap – movement
Movement is part of the El Cap Family, one of the largest national networks of indoor climbing facilities. Each Movement, Earth Treks and Planet Granite facility is committed to growing the climbing community through a shared vision to enable personal transformation and inspire social and environmental impact.
Exercise studios offer bouldering, top roping and lead climbing as well as amenities such as yoga studios, functional fitness, cardio zones and climbing equipment stores. Each facility is aimed at participants of all levels – from competitive athletes to weekend adventurers to families. Learn more at El-Cap.com.