The Vermont Department of Forests, Parks and Recreation is reminding hikers to protect Vermont trails during the mud season and continue to take appropriate precautions to prevent the spread of COVID-19.
Vermonters should be aware that mud season conditions have started and will continue in many locations until Memorial Day or later.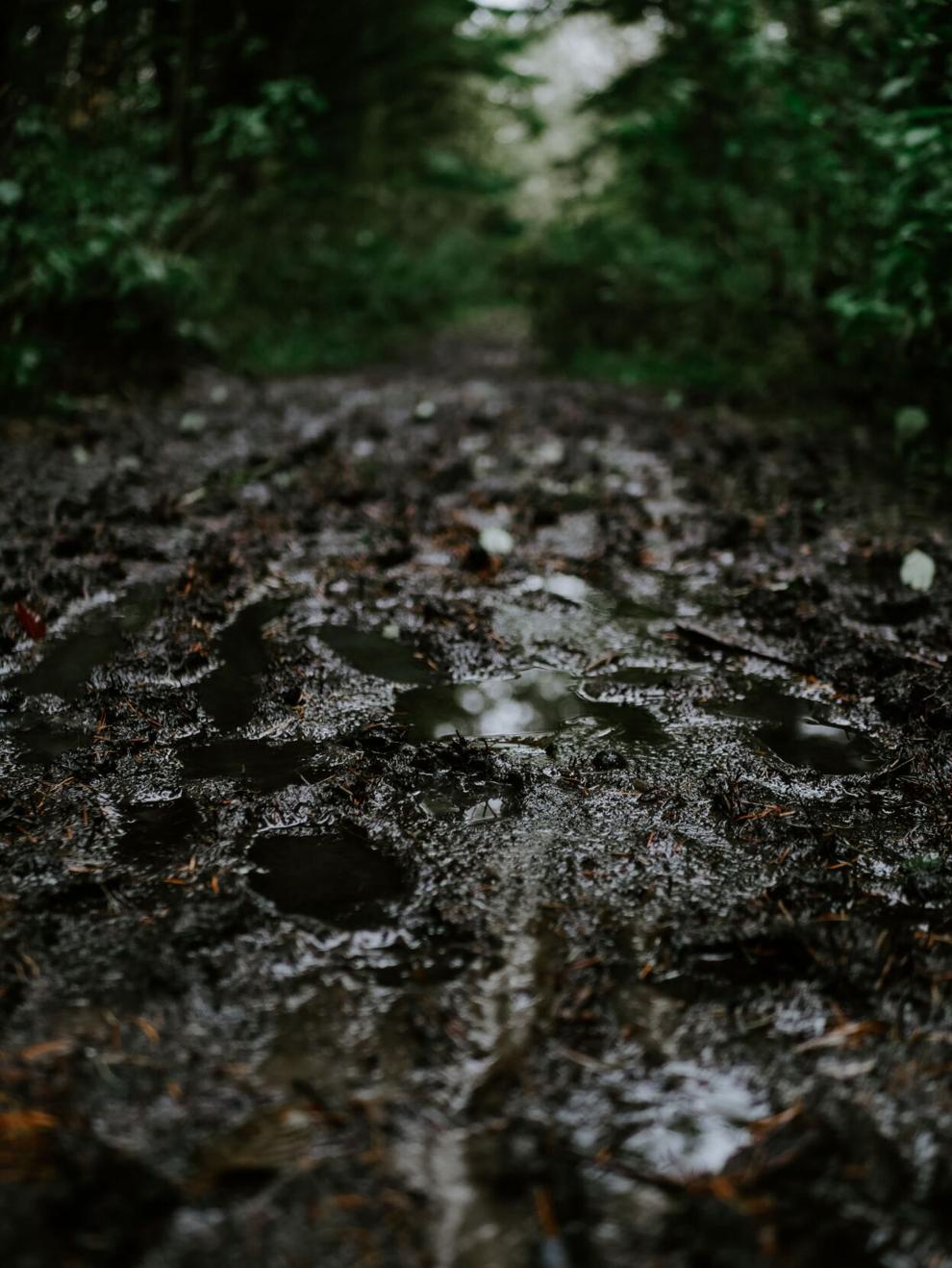 Photo by Matt Seymour
on Unsplash
While the Green Mountain Club and other trail organizations work to prepare and open the trails in time for the traditional Memorial Day weekend season start, hikers are asked to be patient and help manage the trails. The department offers the following tips to help keep hikers and trails healthy:
PLAN AND PREPARE AHEAD
The damp soils on and around hiking trails are very prone to erosion. In order to protect sensitive soil and the surrounding vegetation, some paths can be temporarily closed by the land manager. Please pay attention to the signs that you see. Before heading to the trails, visit www.trailfinder.info: you can find trails near you and see if they're open or not. The staff update the trail conditions in ANR countries on a weekly basis. So check back regularly.
Hikers walking on saturated soils or on the sides of paths damage the surrounding vegetation, widen paths and impede the natural drainage of our beloved hiking trails. If a trail is muddy, even if it's not officially closed, please find an alternative, less vulnerable area to hike. If you'd like to help maintain the trails, contact the trail manager and consider volunteering.
"We're all excited to be outside after a long winter of social distancing and virtual meetings. Unfortunately, the mountains are not quite ready for hikers yet, so it is best that we all do our part and hike on paths and back roads in lower elevations. If you give the higher altitude trails time to dry out, you'll protect the trails and make for a better hiking season for all of us later in the year, "said Mike DeBonis, executive director of Green Mountain Club.
For a list of hikes better suited for the mud season, see https://fpr.vermont.gov/recreation/mud-season or visit www.trailfinder.info or www.greenmountainclub.org. If a parking lot is full, find an alternative place to recover.
TAKE IT EASY
The period of snowmelt and muddy trails varies significantly in Vermont, depending on elevation, sun orientation, snowpack depth, and the amount of spring rainfall. Even when the city gets warmer, our mountains are still cold, wet, snowy, and icy conditions that can last well into spring. Hikers who are at high altitudes need better traction and warmer clothing than the valley suggests.
If you encounter conditions that you are not prepared for, please turn around. Right now, our emergency responders and medical service providers do not need the additional burden and risk of a search and rescue operation or treatment of an injury related to hiking.
RESPECT COVID-19 POLICIES
As Vermont continues its work of responding to the COVID-19 pandemic, FPR and its partners will continue to provide advice based on the Governor's Executive Order and Department of Health / CDC guidelines: COVID-19 guidelines are subject to change, apply however still.
For the latest information, see https://fpr.vermont.gov/recreation/outdoor-recreation-and-covid-19
For mud season information and trail closures, visit: https://fpr.vermont.gov/recreation/mud-season or call the GMC Visitor Center staff at 802-244-7037 (or send an e- Mail to [email protected]).