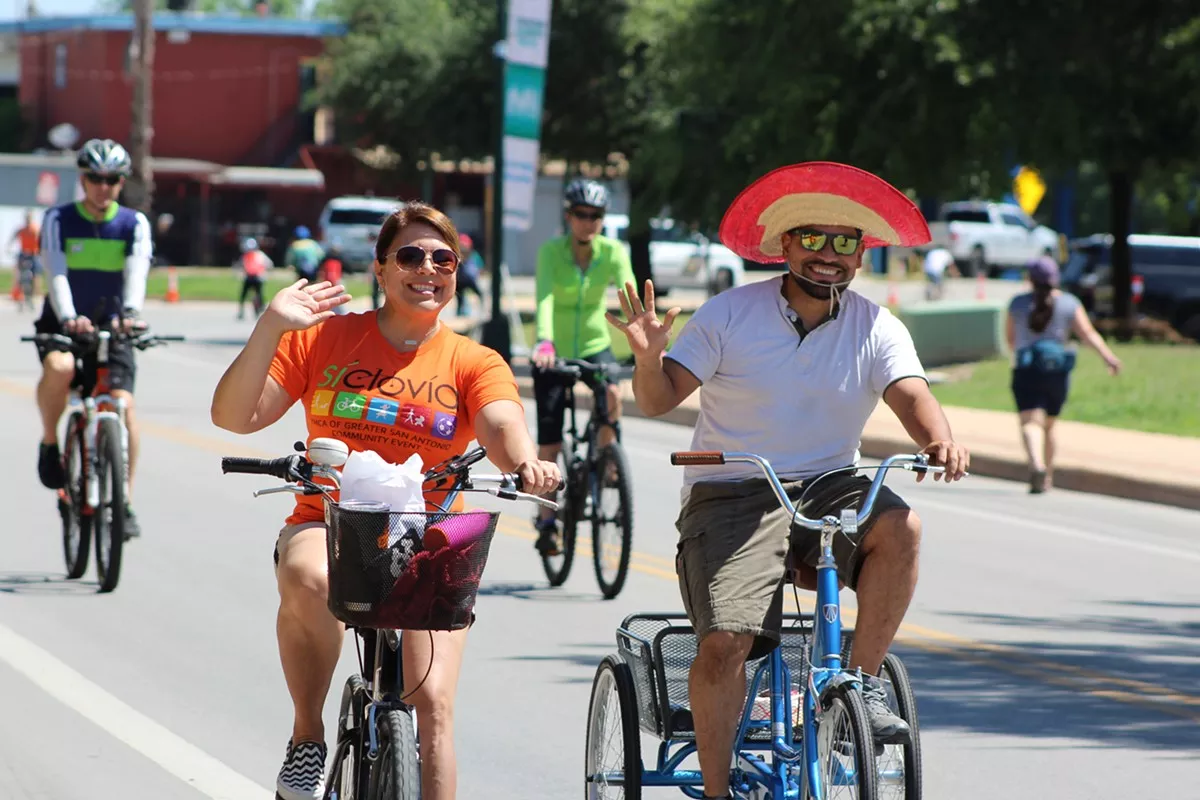 click to enlarge
Síclovía will take over the streets of Southtown on Sunday.
Organized by the YMCA San Antonio, the full-day, semi-annual community exercise event closes portions of the streets of San Antonio to cars so cyclists, pedestrians, and others can safely exercise as they see fit. The idea for the free event came up about 30 years ago in Bogotá, Colombia, with its Ciclovía.
The San Antonio Síclovía Route connects Roosevelt Park to Confluence Park and is interspersed with the Reclovía areas for attendees to rest, eat, drink, shop, listen to live music, and take training classes.
The event is open to all members of the community, from seasoned athletes to homebodies.
Participants can bring a bike, skateboard, or family dog ​​for a walk.
Free, 10 am-2pm Sunday, September 26th, ymcasatx.org/programs/community/siclovia.
Every Thursday morning, get our top picks for the best things to do in San Antonio. Sign up for our event newsletter.