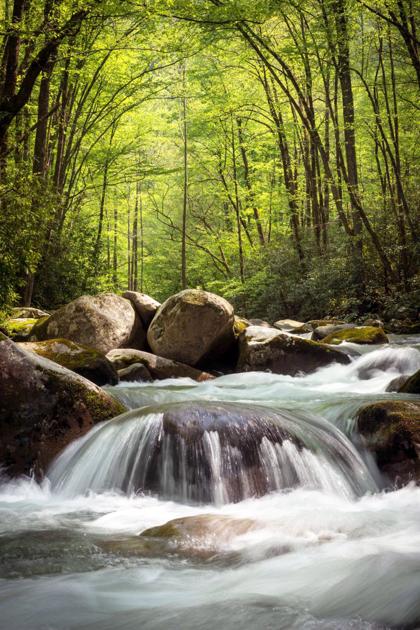 The Haywood Waterways Association is hosting two spring flower walks in the Big Creek area of ​​the Great Smoky Mountains National Park on Tuesday April 13th and Saturday April 17th.
Local wildflower expert Donna Make will help identify the wide variety of flowers on display this time of year. Donna's passion for wildflowers began over 25 years ago. While hiking, trout fishing and white water kayaking, she saw lots of beautiful flowers and wondered what they were called and wanted to know more about them. So began her search for passion. Big Creek's watershed is one of her favorite places to showcase the beauty of nature. Spring wildflowers are abundant from April to May.
The excursion begins with a one-hour introduction to the wildflowers around the campground, followed by an easy four-mile circular hike to Mouse Creek Falls.
The event is part of Haywood Waterways' "Get to Know Your Watershed" series of outdoor recreational activities to promote awareness of the natural beauty of Haywood County. The organization's mission is to educate and engage the public and work in partnerships to maintain and improve Haywood County's waterways.
There is only space for 10 participants on the hike. Haywood Waterways members get their first shot at the limited slots. Become a member for a better chance of getting on the list. Membership at Haywood Waterways starts at $ 25.
Contact Christine O'Brien at [email protected] or 828-476-4667ext. 11.