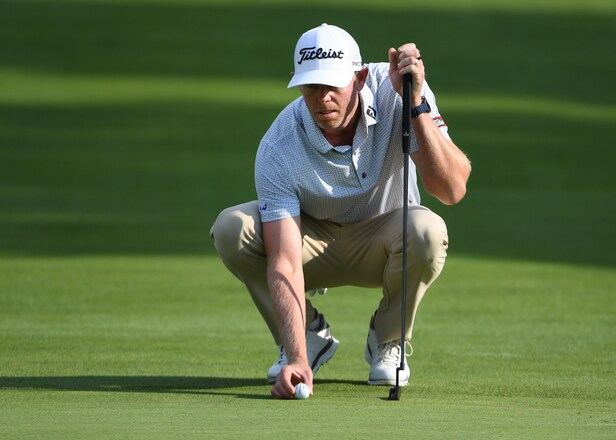 Mark Anderson certainly has a right to wonder if the golf gods have anything against him.
Anderson, a 35-year-old who has completed four separate stints on the PGA Tour, joined the contenders in Saturday's Rocket Mortgage Classic, dropping six birdies on his back nine to five under par 67 Shoot Detroit Golf Club reaches nine under after three rounds. (The map could have been a lot better, but Anderson missed the 18th hole with a double bogey by hitting a Greenside bunker into an obstacle.)
Anderson, currently ranked 706 in the world, may blame some of his career problems on a … ladder … and the subsequent ankle injuries that have hampered his performance for several seasons.
In May 2014, Anderson was 4.5 meters tall on a ladder, changing a lightbulb at his Beaufort, SC home when he fell and sustained a torn ligament in his right ankle. On the PGA Tour for the second time after winning the Web.com Tour in 2013, Anderson lost the remainder of the year to not being able to play fully golf until September.
"I don't own a high ladder now," Anderson told The State newspaper.
Anderson played on medical exception in 2015 but was unable to keep his card. He returned to the PGA Tour in 2016-17 but failed to retain status again. And in 2019 he rolled his ankle and broke another bone, but that didn't ruin his season. He'd won the Korn Ferry event in Colombia back in February and got ready to earn his PGA Tour card again for the 2019-20 campaign.
Ranked 199th in the FedEx Cup standings, Anderson is once again battling to keep his card and a strong finish could go a long way to survive. So far it's been a rough wraparound season. His best result is a T-26 in Bermuda in November, and at one point Anderson missed six straight cuts.