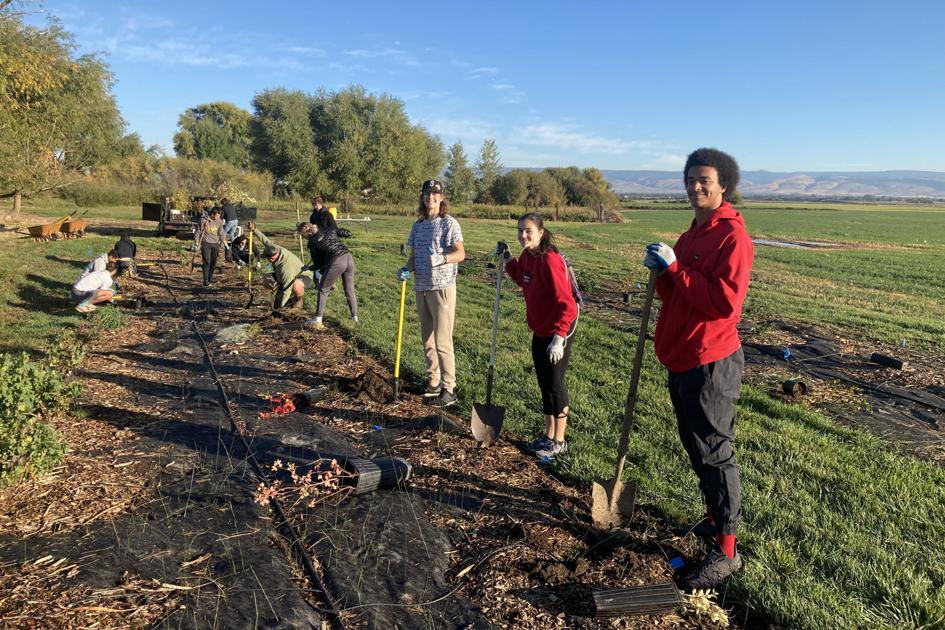 For the next three days, beginning Thursday morning, volunteers will head to the Kara Kondo dryland garden of the Yakima Area Arboretum for planting and work meetings.
It will be a welcome sight for the arboretum, which like many other outdoor organizations, relies heavily on volunteers to maintain its public space. However, as more people ventured outside with restricted indoor options due to the COVID-19 pandemic, restrictions and personal safety concerns prevented many volunteers from helping.
As ongoing research found that the novel virus was far less likely to spread outdoors and more protective measures, including the vaccine, became available, volunteers slowly made their way back outdoors. Cy Philbrick, education and outreach coordinator for the Cowiche Canyon Conservancy, said they cautiously returned to small groups over the summer and hope to have bigger work parties soon.
"We've been struggling for the past 18 months over whether or not we should have big volunteer parties," said Philbrick. "I think after this initially unknown COVID period, we will feel safer if we only have volunteer parties in medium or large groups, as long as we are clear about the precautions we need for people."
Some small restoration work on the Uplands trails this fall could involve eight to 15 volunteers, and Philbrick said CCC had tentative plans to open larger groups of volunteers to the public. Aaron Balagot, the stewardship supervisor for the Mid-Columbia Fisheries Enhancement Group, said the organization stopped volunteering until around the end of 2020, but it has resumed groups of 10 to 30 people on a regular basis.
Everyone must wear a mask and questions about symptoms must be answered before starting work. Staff will ensure all tools are sanitized, focus on social distancing during setup, and provide hand washing stations for all attendees at events such as Saturday's Planting in Wilson Creek on the Central Washington campus.
"In the past few years we have had more practical experience and shown it to people," said Balagot, who is based in Ellensburg. "We still are, we just treat people's spaces more respectfully."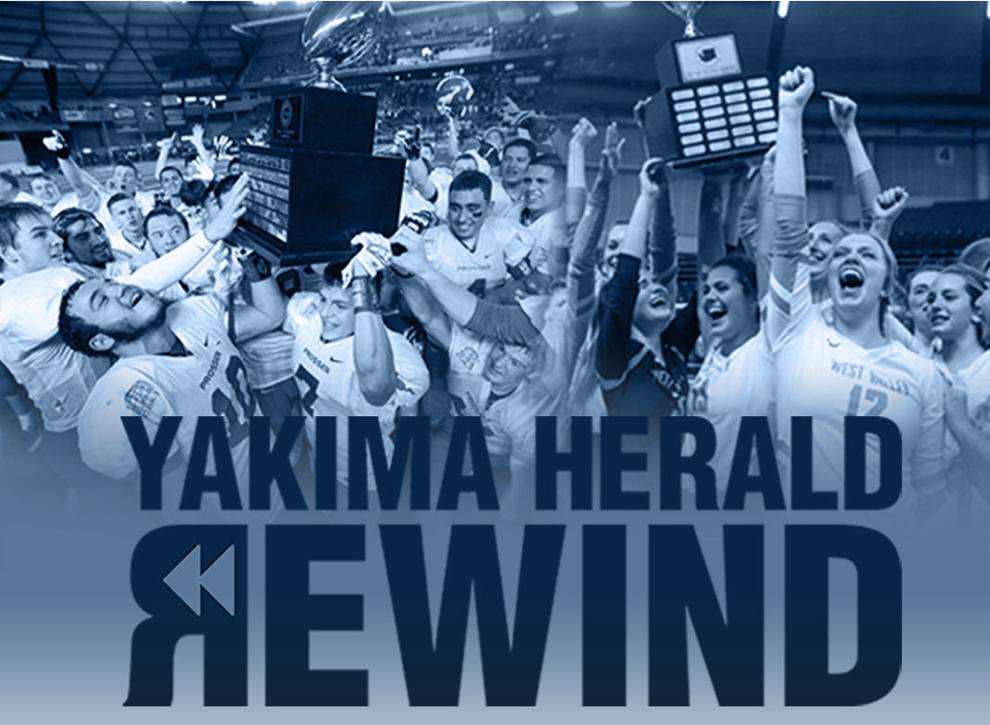 Can't you remember when your school won this state title? Do you need to place a bet? A place for decades of Valley Sports.
Rewind
He said they're basically back to full volunteering capacity, Jen Gradisher, director of trails programs for the Washington Trails Association, said things are back to normal – with health precautions – after the number of volunteer hours nationwide dropped from a prior average The pandemic fell from 160,000 to 80,000 last year. The WTA website lists 118 workgroups in 33 different locations across the state as of November, but not everyone is ready to fully welcome volunteers again.
Ryan Rodruck, spokesman for the Department of Natural Resources, said the state agency is still not forming its own working groups. Instead, Rodruck says, staff have tried to keep up with the heavy workload and are nearing the return of volunteers.
"It was tough during the pandemic because we are very dependent on volunteers to help with the maintenance of the paths, with the cleaning teams and with anything you can think of," said Rodruck. "It puts us in a difficult position because I hate to turn down help when it is offered, but we also need to make sure we keep people safe."
Grandisher said partners farming public land have allowed workgroups to return on different schedules, but virtually all of them have allowed organizations with strict safety protocols to return to volunteer work. Many people are eager to get out of the house and help when they can, Balagot said.
Recreational users learn to share the values ​​of groups like MCF, who focus on restoring and conserving salmon's natural habitat. More people than ever went outside to enjoy Washington's public lands last summer, and while larger crowds put additional strain on those areas, a new appreciation could give people a greater sense of ownership and responsibility.
"It's more like thinking globally, acting locally," said Balagot of the volunteer work. "It really touches people. It really gives them the feeling of giving something back to the environment. "